Security Alarms - Sydney, Home Security Alarms. Home Alarm systems, Residential & commercial intruder alarms, burglar alarm systems, home security systems. Sydney Back to Base monitoring, Burglar alarm installation and service. CCTV, IP Cameras and back to base video Monitoring. Access control & intercom systems.
Alarmzone can install, service and maintain a large range of the most popular Alarm Systems. In a market cluttered with hundreds of products and thousands of features, we'll try to keep it simple here. Featured is our preferred product, then following that are other leading brands and systems that we work with on a regular basis.
Bosch Solution Series Alarm Systems
Our preferred Alarm System is the Bosch Solution Series due to its proven reliability, quality of parts, and simplicity of use.
Solution 3000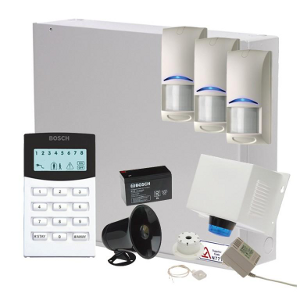 Hard Wired Solution 3000 kit
The Solution 3000 alarm system is a great basic alarm system for homes and small commercial sites.
Features
Quick arm function for when you are on the go
Add up to 16 different devices to this system
Supports up to 32 individual user codes
Available in Wired or Wireless options
Wireless Remotes available
Compatible with back-to-base IP monitoring
Compatible with Bosch RSC+ App
Solution 6000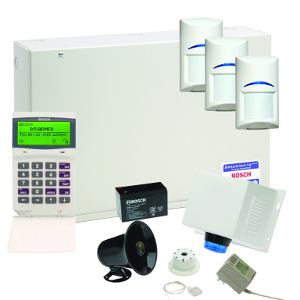 Hard Wired Solution 6000 kit
The Solution 6000 Alarm system is a more advanced panel. This system is best suited for commercial, and industrial or government sites.
Features
Quick arm function for when you are on the go
Add up to 16 access control readers or Keypads
Add up to 144 different devices to this system
Supports up to 990 individual user codes
Supports Smart card, biometric and external readers, with external keypad options
Available in Wired or Wireless options
Wireless Remotes available
Compatible with back-to-base IP monitoring
Compatible with Bosch I Fob control App
Our other leading Brands & Systems
Here is a short list of our other leading brands and systems that we work with on a regular basis. We haven't included everything so please contact us if your preferred product is not listed here. Most of these systems include:
Hard wired and wireless options
Back-to-base monitoring capabilities
IP monitoring capabilities via E-link, Telstra Secure and/or PostX
catchClip camera integration capabilities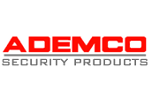 Systems